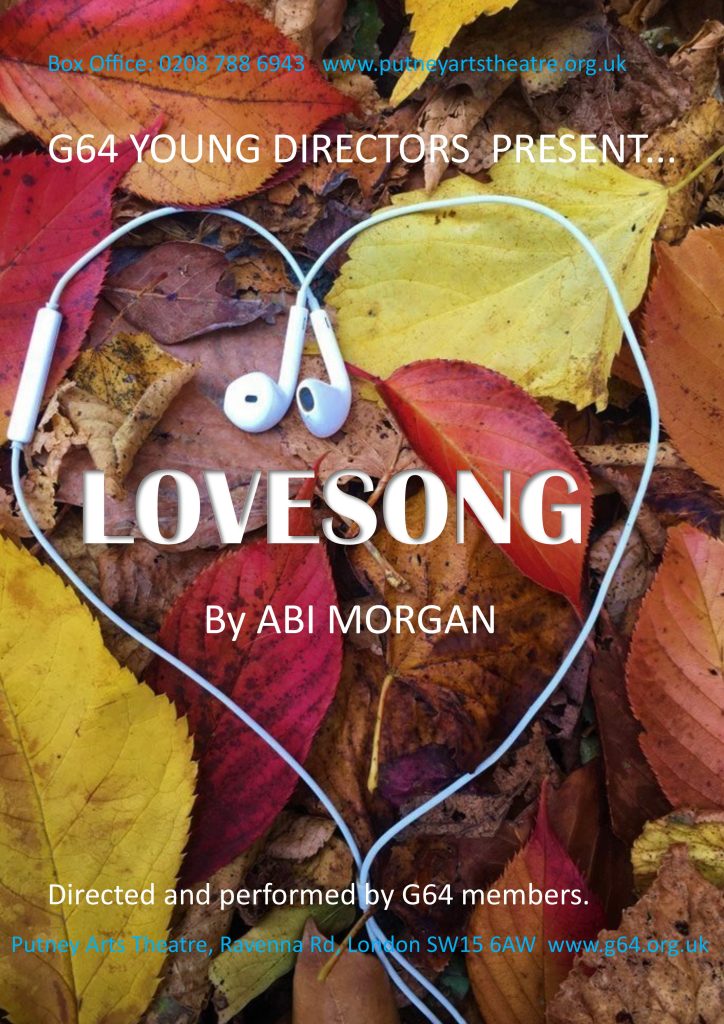 Our annual celebration of G64's exciting Young Directors programme is back!
Two of our talented young people will be directing their peers in a challenging script. A highlight each year on the G64 calendar, not to be missed!

Performed by Group 64's 14 – 18 year olds. Suitable for 13+
Love Song by Abi Morgan
Love is a leap of faith. Follow a couple as their past and present selves collide in this haunting and beautiful tale of togetherness; where the optimism of youth becomes the wisdom of experience.
Thursday 25th November 7.30pm
Friday 26th November 7.30pm